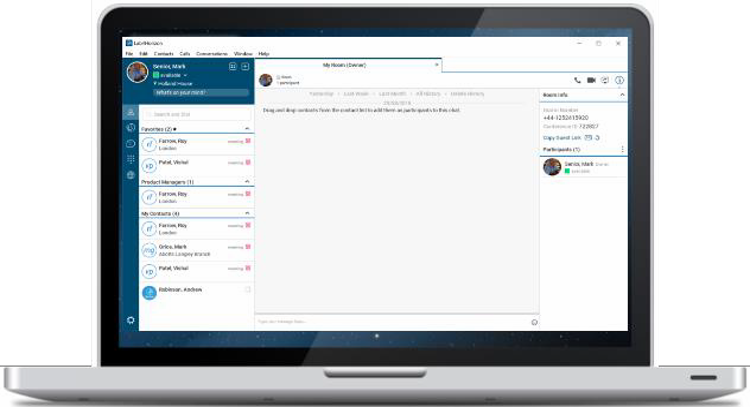 The business telephone system market has been dominated over the years with 'traditional' phone systems from the likes of Panasonic, Samsung, NEC, Avaya with calls typically made over Analogue or ISDN2e or ISDN30 lines.
Times have since changed, significantly, with the reliability of broadband ever increasing couple with the availability of superfast broadband increasing across West Sussex and the UK, has seen more businesses adopt an IP based Telephony approach.
There are two main options for businesses seeking a modern internet-based telecoms solution, SIP Trunks or a VoIP Phone System, the principles are the same and for this blog we are concentrating on VoIP Phone systems.
What is a VoIP Phone System?
VoIP is short for Voice over Internet Protocol. Voice over Internet Protocol provides the technology to use an Internet connection for telephone calls by sending voice data in packets using IP rather than by traditional circuit transmissions of the PSTN (the traditional copper network). For an optimum VoIP service, a quality broadband connection is required.
How does it work?
With a VoIP telephone system, all phone calls run via an Internet Connection. Therefore, it is important that your business has a quality business grade internet connection to underpin the VoIP system.
The old adage that you get what you pay for, rings true and not all broadband services are equal when it comes to business services, particularly, when used for VoIP services.
Another key point to consider in the decision making for a business broadband service, is how many office-based telephone users you have as there are some data requirements to consider for VoIP calls.
At this point in time, most small businesses with less than 20 employees will need an FTTC connection to provide good connectivity for the VoIP phones, however, the different types of broadband products continues to evolve including FTTP and Ethernet. Some services are restricted to location and budget but in most cases, there is a very good option out there to suit almost all business requirements.
How many VoIP system providers are there?
Currently (April 2020), there are close to 100 VoIP telephony platforms in the UK marketplace alone. The number of active users or subscribers on each platform varies significantly.
There are a few platforms which have been at the forefront of the VoIP market for a number of years who have invested significant sums into their platforms to enhance functionality, reliability, disaster recovery and security.
In recent years a number of new entrants have entered the market, many of which work via the channel and the re-sellers/ partners work directly with the SME.
Which VoIP system is right for my business?
Like in any part of your business, it all depends on how you need it work and if those capabilities are available within a particular platform.
One thing that we would always recommend is to speak with a local telecoms expert who has a specialism on a couple of platforms as well as the wider marketplace.
The key is ensuring that your business can be setup and calls routed as you need them to, maybe even taking advantage of remote working capabilities and importantly ensure of the platform's quality and reliability.
Uptime and resiliency are key as well as a robust support function that can help you when problems arise.
How much does a VoIP System cost?
One of the advantages of a VoIP system is that there are no huge one-off CAPEX payments, almost all VoIP systems are charged on a monthly OPEX subscription model which means that you no longer own the system and are paying for the phone service as long as you need it. Similar model to Office 365.
Many platforms provide handset incentives if you commit to a contract period (generally 12-36 months), which can reduce the initial setup costs even further.
Costs are calculated and billed on a subscriber basis, meaning you pay per user for the life of the contract.
Do we need to buy this system on a lease?
No at all. Leasing is typically linked to a hardware purchase or asset and although we have heard of some providers leasing a VoIP licence it is not a practice that we engage in here at Keytech Networks.
As described in the question above, VoIP user licences are an OPEX based charge, billed monthly for the duration of the contract.
It's a monthly charge anyway so no valid reason for a lease to be required, in our opinion.
Is Unified Communications the same as VoIP?
A Unified Communications solution will need some form of integration or interoperability with a VoIP system to function at its optimum.
For example, at Keytech Networks our chosen VoIP solution is the Gamma Horizon platform. To then access the Unified Communications functionality, the UC Bolt-On called Collaborate is required to access the Instant Messaging, Video Conferencing and Presence features.
The UC experience will enhance the productivity of staff which will ultimately help improve the service your business can offer your customers.
Our phone system is not setup for remote working, will a VoIP system help with that?
Absolutely. There are several options which will help facilitate this but again as with any VoIP service you will need access to a good quality and secure internet connection whether you are using a physical handset, the iOS or Android mobile app and even the Unified Communications software.
The work from anywhere approach and the flexibility that VoIP provides will enable your staff to utilise a remote working approach.
In 2020, the ISDN switch-off is getting closer which means that more businesses are making that transition now because of the gains that are available.
We are not working in our office at present due to Coronavirus, at present we are forwarding calls to our mobiles from our ISDN phone system. This is limiting our business; can a VoIP system help us overcome this challenge?
100%. Depending on your industry and the service you provide you will experience limitations with this approach and run the risk of your staff using their personal mobile for business calls especially when making an outbound call.
It is also possible to have temporary VoIP solution in place whilst you are unable to work from the office due to the Coronavirus pandemic. Speak to your supplier or another local provider who can get you setup to work from home and use temporary diverts so you can continue to make and receive calls as normal.
Many businesses are looking to make it through this unprecedented period as unscathed as possible so being contactable will only help increase the likelihood of that and prospering the other side.