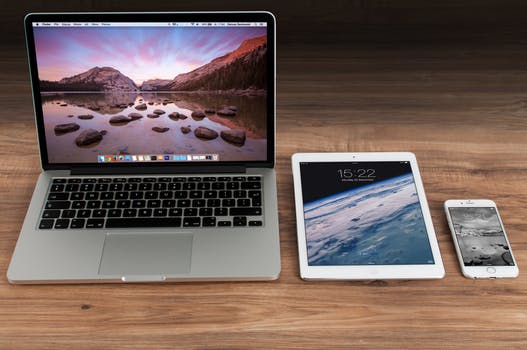 With many businesses using a number of web-based or cloud-based platforms for key business services such as their CRM (Customer Relationship Management System) or Accounting software, the rise of API's (Application Programming Interface) brings with it a number of benefits for those looking to integrate their key platforms.
Our latest blog will look at how the Gamma Horizon VoIP platform can integrate with these systems and why it can be a valuable addition for day to day business life.
As a market leader in a competitive landscape, Gamma Horizon continues to be developed and enhanced, ensuring that the user experience is greater than other platforms in the UK marketplace. The ability to integrate with various platforms is part of that process.
Which CRM systems does Gamma Horizon Integrate with?
Horizon integrates with a wide of range of CRM systems as you can see from the list below and the number of integrations continues to be developed as new platform enter the marketplace.
There are some very prominent platforms including Bullhorn, Saleforce and Zoho to name a few.
This blog will talk through why integrating the Gamma Horizon phone system can bring benefits to your business.
Autotask
Bullhorn
com
Dezrez
EMIS
ACT!
ConnectWise
eGroupware
GoldMine
LDAP
InfusionSoft
Maximizer
LotusNotes
National Directories
Netsuite
ODBC
SalesForce
SalesLogix
Sugar
SuperOffice
Zoho
RPM
Rezi
Patient Connect
PCHomes
PerfectView
vTiger
Salpo
Servicemax
TITAN
WinSIMS
Workbooks
Integration for specific industries
As one of the UK's more established VoIP platforms, many businesses of all sizes have enjoyed using Horizon for a number of years utilising many of the inbuilt features that make the platform what it is today. In the early days, many migrated from ISDN line based services and enjoyed significant cost savings on their call spend, one industry which benefitted early on was the recruitment industry.
Bullhorn is a leading CRM system for the recruitment industry and has been one of the more prominent versions of the integration software to date.
Estate Agents who use the Dezrez CRM platform have guaranteed integration with Horizon.
Healthcare organisations using EMIS also benefit, EMIS is a CRM, which is labelled as the "UK's leading integrated clinical IT system". PatientConnect which is used by Small-Large Medical Practices also has full integration capabilities.
A final example of a specific industry that benefits from Horizon Integrator are Managed Service Providers using ConnectWise.
What do Integration tools mean for your staff/business?
There are a number of day to day benefits that can help your staff and overall business by integrating a VoIP platform like Horizon with your CRM, Accounting software and even Microsoft Outlook.
Accessing customer records through the integration software, means that whilst your teams are talking with your customers or prospects, they have immediate access to that record in the CRM system. Equally, when a customer calls into your business, the record will automatically appear within the CRM so your staff have access to the information that they need.
An advantage of having this is saved time, in particular, if your business handles a significant number of call volumes-imagine having to search for the account record on every single call. That adds up over time, so the productivity benefits grow the longer the service is in use.
Does Gamma Horizon integrate with any Accounting Software?
Yes, at present Horizon, integrates with the Sage suite only.
Sage 50 Accounts
Sage 50 Complete Accounting
Sage
What does it mean for the customer experience?
When your business receives a call, on-screen pop-ups increase the customer service experience by enabling your teams to answer the call to address the customer personally. In some sectors, this can go a long way to demonstrating their custom matters to your business.
By handling the calls smarter, showing your customers how much they mean to your business can lead to those customers recommending you based on the level of service provided. Let's be honest, offering a better customer experience than your closest competitor is something to shout about and referrals are a vital source of new business for us all.
Our business uses several Microsoft services from our Office365 package, can Gamma Horizon integrate with Office365?
At present, there are integrations with the following Microsoft applications from within a typical Business Office365 subscription. Outlook is a straightforward integration with Horizon whereby contact records are pulled across helping present on-screen pop-information for all inbound and outbound calls.
Microsoft Access
Microsoft Dynamics
Microsoft Dynamics CRM
Microsoft Outlook
Does your business stand to gain from using integration tools?
In our opinion, we do believe that businesses stand to gain by using some form of integration of their telephony platform with another business tool. Many businesses up and down the country are looking at ways in which they can create a more productive workforce, streamline certain processes and offer a higher level of customer service.
Even simply integrating with Microsoft Outlook, the on-screen pop-up will present the contact information for you on screen so you can address your best customer with a personal greeting. A little goes a long way right now.
Here in April 2020, we are in the midst of an enforced period of lockdown, forcing many businesses to work home, a large proportion of which are trying to work remotely using outdated systems where none of this functionality is available.
Providing you have the VoIP platform, the software downloaded to your PC/Laptop then this will work wherever you have a quality internet connection.
How does the integration work?
Many of the integration capabilities arise from the use of API's and software built to create this level of functionality. The driver behind the platforms where this currently links with is simply a numbers game-the CRM's or software packages with the highest number of users.
If a key platform you use is not listed within this blog, please do get in touch with our teams to find out what options are available to you to help with this process.
What device can you use the integration software?
The integration software is designed for use on a Windows PC/Laptop. As with any software package there are minimum requirements for Integrator to run at it optimum. Once downloaded, the software sits on your desktop whilst in use.
Can we connect our VoIP phone system with our CRM?
Absolutely. This blog has been written with compatibility with the Gamma Horizon platform in mind and we're sure that other VoIP services integrate with various platforms and services too.
Keytech Networks are a West Sussex based communications provider of Hosted Voice, Unified Communications, High-Grade Data Connectivity and Business Mobile solutions.