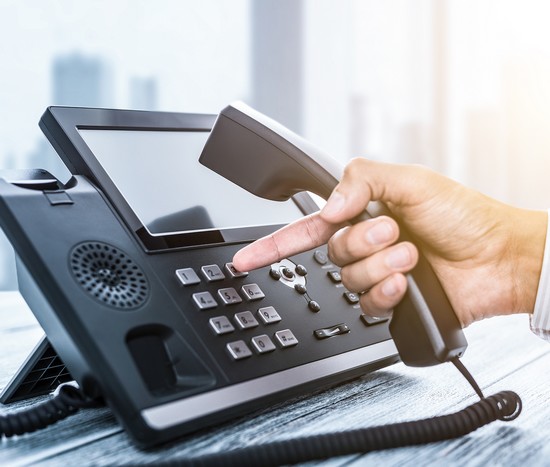 The actual cost of a new phone system, particularly a VoIP phone system will depend on the type of VoIP phone system that your company selects and the commercial package that your telecoms supplier puts together. Without question it will depend on a number of factors such as the number of phone users, handsets, mobile applications and so forth.
It is important to understand the network environment in which a VoIP system will be deployed.
If a VoIP phone system is going to be used at its optimum level and provide a high-quality user experience, then the following elements will be required as standard:
Some businesses will already have this IT network setup in place but for others, where maybe they have been running a legacy PBX phone system with an ISDN2e or ISDN30 setup then a level of investment will be required before a VoIP system should be considered.
How much will a VoIP phone system cost each month?
The majority of UK VoIP systems follow a similar commercial construct and will bill customers via a monthly subscription service model. Whilst some VoIP providers will deal with end users directly, the vast majority work closely with the UK telecoms channel who resell the VoIP service on their behalf.
The reseller will also provide ongoing support and invoice the customer every month for the duration of the contract.
Packages will vary by reseller and the VoIP platform that they specialise in, and the following section covers what you can expect to be charged regardless of the package:
User Licence
Monthly Minute Bundle to UK Landlines (01/02/03 Numbers)
Monthly Minute Bundle to UK Mobiles
Handset may be charged separately
Handset can also be included at no charge as part of a contract
Mobile Application for iOS and Android smartphones
Some VoIP platforms provide the system build services as part of the ongoing monthly licence fee but there are others than break down every single cost. Juts be sure to check the figures to be sure you are happy with the combined monthly charges.
System extras will vary across platforms, some of the more common charges include:
Auto Attendant
Busy Lamp Field
Hunt Groups
Voicemail
Voicemail to Email
Call Recording with 30-day, 1 year, 3 years, 5 years and 7-year options
Will I be in a contract if I buy a VoIP phone system?
Again, it all depends on the supplier that you engage with, many will have contractual obligations from the platform owner and will probably pass this term through to your business.
The typical contract term is 36 months, but we have heard cases of suppliers asking customers to sign 5-year terms. In our opinion anything more than 36 months is unnecessary.
Just be sure to understand your contract term and how much notice you need to provide before the contract tips into what is known as an auto-renew period.
Is it possible for the VoIP System to integrate with my CRM?
Absolutely and it will depend on the CRM application your business is using. For example, a leading CRM solution for Recruitment Agencies, Bullhorn, has a direct link with many VoIP including the platform we resell.
Integration features with third party applications are also becoming more prominent as we all seek a more collaborative office and again some chargeable extras will include the following:
In addition, integration with Microsoft Outlook is also possible in many cases, providing popups for inbound calls so that you know who is calling and so you can answer with a more personal greeting. This is often a great way to impress customers.
Unified Communications (UC)…is it the future of business communications?
The world of Unified Communications is becoming more and more prominent as telecoms vendors and platform owners try to provide a business solution that brings together all of methods of communications into one single platform.
By using a single platform within your business, not only is it much easier to manage from an administration perspective it means you have one supplier and the service is all managed via one monthly bill.
From our position as a reseller, the platform we are aligned with has just released their UC offering which works as an extension to the VoIP service, therefore providing a seamless link between all services.
The days of using a phone supplier, maybe a subscription for an Instant Messaging tool, maybe a video calling package all from different companies is probably coming to an end.
Here is some example of the capabilities of a typical Unified Communications platform:
Voice Calling via VoIP System
Video Conference
Conference Calling
Instant Messaging
Presence
File Sharing
Screen Sharing
Keytech Networks specialise in working with businesses across Sussex and Surrey, deploying bespoke VoIP Phone Systems, Unified Communications Solution, Business Broadband and Business Mobile Plans.