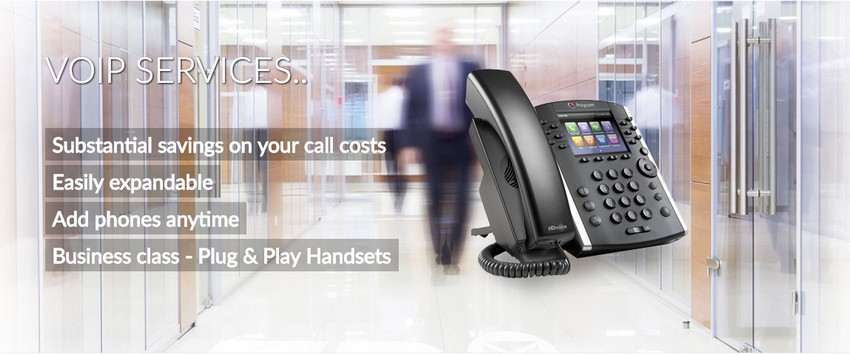 As someone who has experienced working remotely over the last few years, I have seen at first hand how improvements in technology and the creation of various applications over the years have grown to help staff who are not always working from the main office location.
Whilst it's difficult to truly replicate, being in the office, and sharing stories and insights with your peers there are now a number of ways in which businesses can aid the situation.
It's well documented that our traditional working hours are changing and the need for both businesses and employees to adopt a more flexible working approach to satisfy both their customers requirements and at times, their family schedule too.
Here are some of our recommendations:
With most modern solutions, there are a few ways in which staff can still be visible on the in-house system, not only does this promote continuity but it also helps manage costs.
IP Handset-Plug and Play option that in most cases can plug into your home broadband router, worth checking with the broadband service provider that this is possible.
Smartphone Application-Our field sales team use this feature regularly. It means that both internal and external contacts can reach you via your landline number. Plus, when making external calls, the user is presenting their office based number.
Softphone Client-Operates in the same way as the Smartphone application but works via your PC/Mac instead. Very effective when working from home.
Instant Messaging Tools
Depending on the telephony solution used at your office, there are now a number of options available to provide more integrated approach. It's worth checking to discover the options available.
There are now also a number of standalone applications available, a favourite in our office is Slack. There are desktop and mobile versions available ensuring that continuity of communication with your staff and also saves on unnecessary emails! It has far more to it that simple instant messaging hence its effectiveness for businesses of all sizes.
Video Conferencing
Again, there are a number of options out there, some of which are no cost or there are more advanced chargeable options available. Depending on the systems your business has in place, the type of broadband connection available on site and remotely this is a very good option to communicate internally.
Hosted Telephony is the next stage of every business' voice strategy and with us all working across a number of devices now, having the ability to manage your business calls from anywhere is becoming increasingly easier to manage. Plus, the ability to link your office PC, office phone, mobile phone, Instant Messaging and CRM system for a real unified communications solution.
Keytech Networks are an independent provider of business Voice & Data Solutions for the SME marketplace, if you would like to have a discussion with a member of our team please call us on 01403 620600 or send us a message below.
For more information please contact a member of the Sales team on info@keytechnetworks.co.uk or call 01403 620600.