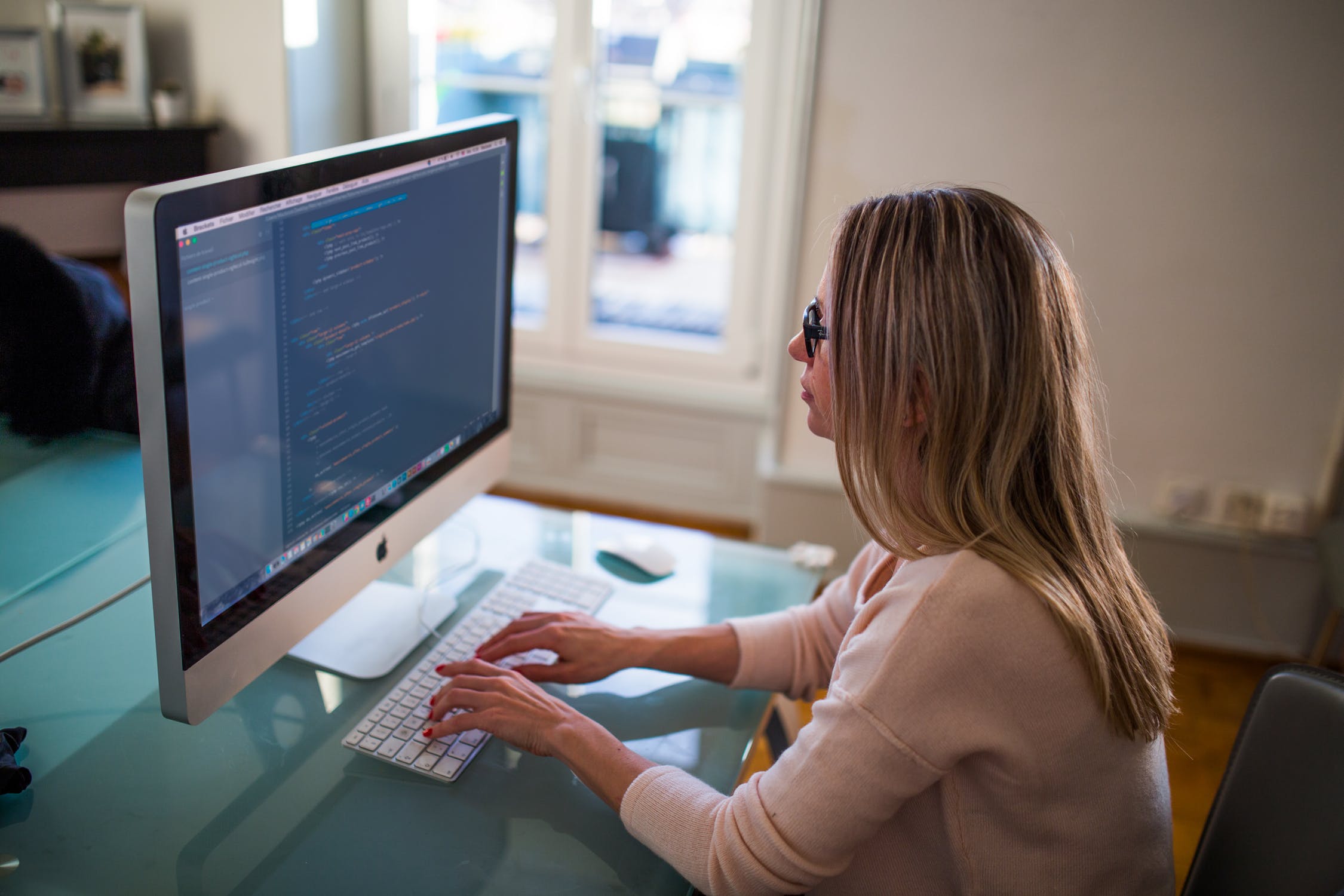 Given the circumstances we all find ourselves in here in April 2020, many businesses are having to find a new way of working in order to survive the pandemic and ensure some sort of continuity, however that may look.
For some industries, it may not be possible to operate from home but for a significant number of small businesses the last few weeks of March and April have in many cases, encouraged, companies to allow remote working for their staff and teams.
Lets not forget that a percentage of businesses will have been ready and possibly already had some form of remote working policy in place, however, many would have found themselves rushing through something and then building from there.
The key for remote working to be effective, businesses (of all sizes) need to provide staff with as many of the same tools used in the office as possible, within this blog we will cover off some of the basics to get small businesses on the right track for working from home.
Email Access
Email is still a fundamental part of day to day communication and how a lot of businesses interact with their clients, so this is a key element to be able to work remotely. Office 365 has transformed how a lot us work and being able to access work emails from any (secure) device is now possible. We don't doubt that there are still plenty of businesses still hosting their emails onsite which then means that their staff need a VPN to get remote access to email and network drives…it works but there are better ways of working.
Many businesses are adopting cloud-based solutions for email and office-based applications:
Microsoft Office 365
Google G-Suite
Internal Systems
So many of the core systems that small businesses use to operate day in day out are now cloud/web based, in fact its hard to imagine a world without access to these types of applications.
CRM systems such as Salesforce, ZOHO, Hubspot are all leading cloud platforms. They have packages for any sized business including entry level plans.
Accountancy software such as Quickbooks and Xero and market leading and can be accessible via any device.
OneDrive/Sharepoint/Dropbox are all great for file storage and accessing businesses files across a number of devices.
Office Telephone System
Being able to make and receive calls from the office telephone system all whilst working remotely can be crucial at a time like this. Whilst many personnel will have a business mobile it doesn't always mean that landline calls can link seamlessly between the two.
There will be challenges for businesses with Analogue or ISDN2/ISDN30 phone systems because the only option they may have during this lockdown period is to forward all incoming calls to staff mobiles. On the flip side, when calling customers/ suppliers to name a few the only way of returning a phone call is by using either their personal mobile or a business mobile.
The cloud telephony adoption rate is increasing year on year, particularly, with Openreach setting 2025 as the year that the PSTN gets switched off meaning that businesses will need to be on an IP based telephone system by that point.
However, many small businesses have already made that leap of faith and are enjoying the benefits of VoIP telephony and this would be our recommended route small businesses take for their business telecom's needs.
A snapshot of the benefits of a VoIP telephone system include:
The key to any good VoIP is the quality of the internet access to the service
A deskphone can be plugged into any good broadband router at home, a couple of things to be mindful of (SIP-ALG being one of them) please (call us so can we talk through what this means!). A power supply will be needed for the handset to be operational.
Also the option to access voice services via a Mobile app for iOS or Android
Depending on which platform your business uses, it may be worth exploring a Unified Communications bolt-on to increase the functionality and visibility for staff.
Many of our customers have taken advantage of Horizon Collaborate to empower their staff with full voice services along with instant messaging, video calling, presence to help identify who is on the phone etc plus full conference calling capabilities
Why remote working is the future?
For those businesses that survive the Coronavirus outbreak here in the UK, continuing to provide remote working as an option as an ongoing 'perk' will become the norm. The workplace was changing for the better and by companies having no choice but to setup to work remotely during the pandemic, they will begin to see the benefits.
Millennials are the future of the UK workplace and will shape how we all do things in the future with an expectation for a degree of flexibility to carry out their duties. Remote working will form a key part of that.
It all starts with employers empowering their staff with the right tools and trusting their teams to work productively.
Remote Working Best Practices
In our experience it is important for the business to issue the hardware and devices for the employees for a couple of primary reasons:
Network security, whilst there is an increase in the level of BYOD out there, it is important to consider the security of the device and accessing business applications
Is the home broadband secure?
A quality anti-virus solution such as ESET is recommended to avoid any unwanted surprises. If your staff are using their own laptops, do they have anti-virus?
In addition to hardware and network security it is important for staff to consider setting working limits because after all its quite easy to turn on your laptop at any point whilst at home…
Advantages of Remote Working
There are lots of articles out there discussing the many benefits of remote working and how it should form part of any organisation's future employment strategy. From our viewpoint, we feel that the following points are key advantages when it comes to remote working:
Less time spent commuting
The environmental impact of less commuting
Flexibility for staff. A huge incentive for parents of school-age children
There is an argument for increased productivity because of the limited distractions in the office
Increased wellbeing due to no commuting
Can represent a great part of your businesses recruitment strategy. There are many small firms particularly in the recruitment sector who have taken this one-step further and operating the equivalent of a 4 day week in terms of hours worked.
Disadvantages of Remote Working
Whilst remote working has its benefits there some disadvantages which people may be experiencing as this blog is written. It can be a huge shock going from being in the office Monday to Friday, with the camaraderie of the office in full flow to suddenly working from your kitchen table on your own.
Some people like it but there are many who may struggle.
Here are our thoughts on the disadvantages of remote working:
Many people we have spoken to find themselves working longer and harder than they would do compared to being in the office because they are not commuting. Its important to have regular breaks and try to get some fresh air from time time…every little helps!
Let's face it, working remotely can be lonely. Keep in touch with your colleagues on the phone or by video call for a morale boost. Video calls can be good for teams to catch-up collectively.
Mental health is now widely spoken about which is fantastic for those affected by it the most, its important for employers to consider this and look after employees who find it difficult to open up.
Lack of face to face interaction can hurt anybody and any business in the long run, set regular calls/meetings with colleagues to check in and make sure everyone is ok.
Poor broadband at home or wherever your colleagues are working. Without a decent broadband connection, a lot of the cloud-based solutions mentioned earlier in our blog will be pretty difficult to use.
Collaboration tools for small businesses and remote teams
Horizon Collaborate can help small businesses with their remote working strategy. A powerful Unified Communications platform which brings the big company feel to the small business environment, empowering the SME to work in a way that hasn't always been possible-all of which is available without breaking the bank.
For the business owner with their finance hat on, Collaborate provides the following services all available on a single monthly subscription model so therefore minimising the number of subscriptions needed to ensure your staff have everything they need to work effectively.
Accessed via a desktop client or mobile application
Voice Calling
Video Calling
Video Conferencing
Full Conference Calling capabilities
Instant Messaging (in the same form as Slack and fully integrated with colleagues)
Presence to help identify who is available or on a call etc
Answer the call on the desktop client and 'pull the call' across to your mobile via the smartphone app
There are lots of ways in which small businesses can get ready for remote working utilising a huge number of tools and applications to meet their needs, hopefully our insight has proved useful.