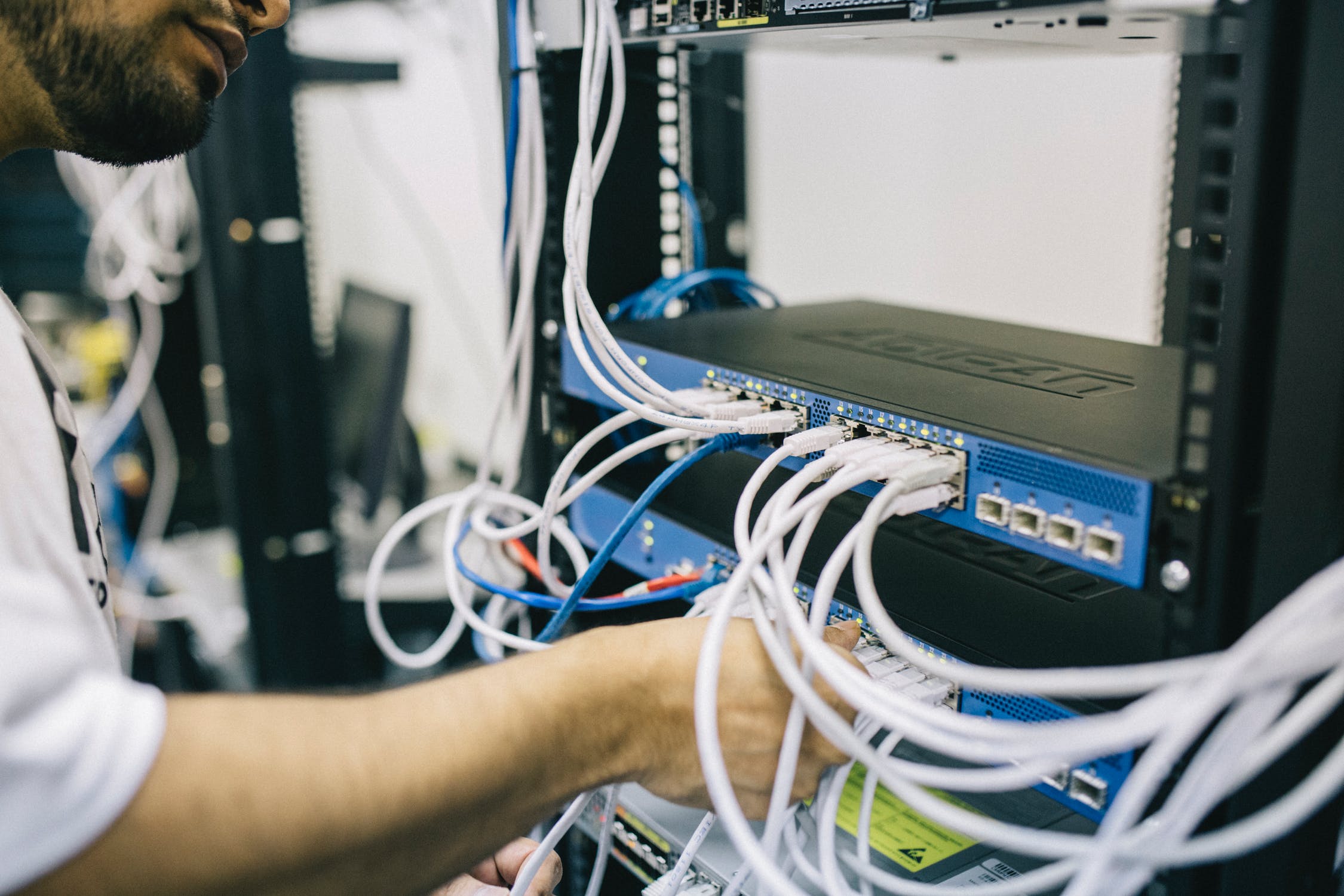 Fibre Leased Lines are becoming more accessible for businesses across West Sussex, Surrey and the South-East as the UK's fibre rollout continues to gather pace. The rise of the Gigabit cities the price of data becoming increasingly competitive, there has never been a better time to explore the possibility of a leased line for your business.
Here we discuss some of the benefits available with a leased line.
What is a Fibre Leased Line?
A fibre leased line is a dedicated internet connection that is mainly utilised between a business premises and the local telephone exchange. It is a fixed bandwidth service that provides identical upload and download speeds and is not subjected to contention with other users in the local area.
What is the difference between a Leased line and a Broadband connection?
There is one fundamental difference. As described above, the Leased Line is a direct connection between the business premises and the telephone exchange.
A broadband connection is not connected dedicated and nor is it connected directly to the exchange, instead to the nearest green cabinet if you are in an FTTC (Fibre to the Cabinet) enabled location. FTTC broadband offers variable bandwidth, is asymmetric so the download speed is faster than the upload speed and can be affected by contention with other users in the area. This is common at peak times of the day.
What are the benefits of a leased line connection?
There are several advantages to choosing a leased line service and we will outline those below:
Uncontended service
Resilient and Secure
Prioritised bandwidth for consistently high speeds
Unlimited usage
Reliability
Should there ever be any downtime, then the service is backed up with 5-6-hour SLA fix
In addition to the benefits listed above, a dedicated fibre leased line provides the opportunity for a business to enhance its day to day operations and fully utilise the benefit the connection provides.
The uncontended service and guaranteed up and down symmetrical speeds mean that a business can begin to add additional services to the connection such as CRM access and collaborative communication services such as VoIP Telephony and Unified Communications. Many more business applications are becoming cloud-based including Accounting software such as Xero and Quickbooks so a leased line will ensure that all these services can run over the same pipe.
What do the symmetrical speeds mean for my business?
Essentially it means you can run more services and applications on the leased line service without there being any impact or issue with speed or bandwidth consumption.
As we move towards a more collaborative working experience and one that embraces a more flexible working approach, staff will require the ability to communicate both internally and externally via:
Voice (VoIP system)
Video Calling
Conference Calling
Video Conferencing
Instant Messaging (IM)
Presence (to know who is online/ available etc)
That is the just the tip of the iceberg in terms of the communication side of it but its important to recognise that a leased line ensures your business is ready for the day to day and ready for growth.
Microsoft Office 365 is being widely deployed across businesses of all sizes and for those organisations utilising Teams, OneDrive and SharePoint then having that guaranteed access to services and documents will ensure you stay ahead of the competition.
Can your business really afford not to have a leased line? Don't let your business be held back by poor connectivity in 2019 and beyond.
Contact our team on 01403 620600 or by email: info@keytechnetworks.co.uk to talk through your requirements.