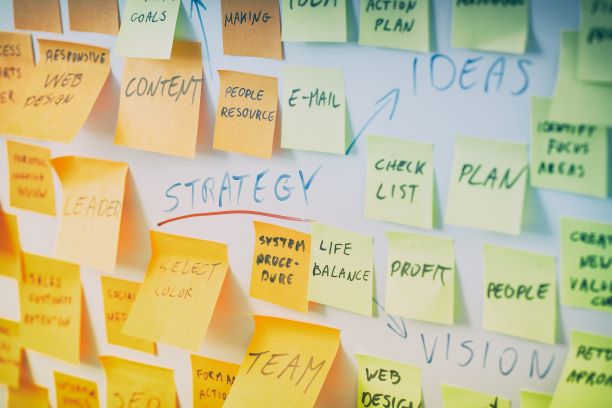 Since 2015, BT's announcement that the PSTN and ISDN networks will be switched off in 2025 has been well publicised but what does this mean for businesses across the South-East that are still running legacy PBX systems with ISDN2 or ISDN30 lines?
If you have a traditional phone system (one that was installed over 5 years ago) there is a significant chance that your business will need to upgrade your phone system because the existing system is not IP enabled.
Q. Why is BT switching off these phone lines?
A. Put simply, the PSTN and ISDN networks are old technology that are not fit for purpose for the modern business environment. ISDN lines were introduced in the 1980's and they have now reached the end of their intended lifespan. Technology has evolved and there are now more effective ways to communicate particularly as we approach an all IP world.
Line capacity is often problematic with PSTN or ISDN as well as adding additional lines, couple with the extra engineering costs required to implement any changes it's understandable why there is a push to move away from these working practices.
Q. Do we need to upgrade our Phone System?
A. Not immediately but without doubt its worth considering the options available in the run up to the confirmed switch-off in 2025, whether you need to consider an IP-PBX or a VoIP system.
Many businesses are starting to make that move now and take advantage of the many system features and benefits that they bring, including reduced call costs and voicemail to email at a basic level. We are all working differently now compared to 10 years ago and the technology has moved on significantly from only being able to make a phone call from the handset on your desk. Staff expect to be able to work remotely or on the road and importantly, the technology now allows that to happen with smartphone integration.
Q. What options do we have?
A. Well as advocates of the Cloud and the technology advantages that it brings, VoIP systems provide a solution for businesses of all sizes that can grow with them as their business grows too.
The advantages of a VoIP system over an ISDN based system include:
Calls made over the internet which reduces the costs significantly
Will be more cost effective
Ability to integrate multiple devices-Deskphone/Mobile and Computer-Unified Communications capabilities
Easier to scale and add users compared to a traditional PBX
Flexibility for businesses will deliver a number of competitive advantages.
Q. Can we keep our phone number if we migrate from ISDN to a VoIP system?
A. Absolutely. Once your number is moved to the cloud, you can also move office locations with the freedom of knowing that you are not restricted to the village/ town or city that your business currently operates from. A credible and experienced VoIP reseller will be able to manage the porting process quite comfortably for you. A well thought out migration plan will cater for any unexpected events during that process as well.
Q. Do we need to do anything immediately?
A. Our recommendation would be to find out when your existing contract is due to expire and ensure that an auto-renew contract period will not be activated. If this does get activated without your prior knowledge, its likely you will be tied in for another 12 months on the existing system. Once this is established, then you are free to find a business partner that can propel your business to a cloud-based future so you can start to benefit from the capabilities that modern technology affords.
Keytech Networks have extensive experience in assisting businesses migrate from legacy technology to a modern IP, VoIP solutions. We operate across Sussex, Surrey, Berkshire and London.